So Reliable, They're Certifiable

$0 Deductible Warranty on any Defect Parts
4 Year / 48,000 Mile Comprehensive Warranty
182 - Point Inspection

Certified Pre-Owned Honda Cars, Trucks and SUV in Augusta, ME!
Are you interested in purchasing a pre-owned Honda, but have some concerns in the back of your mind regarding the quality of the vehicle? This feeling is actually quite common. You may wonder how well the previous owner took care of it, if it was involved in any serious accidents, and what the quality of the vehicle really is. Well, all of these questions and concerns can be put to rest if you choose a Honda Certified Pre-Owned Vehicle!
What does it mean to be Honda Certified, you may ask. Simply put, it is your guarantee that the automobile is in top-condition, as well as a host of included benefits. In order to be Honda Certified, a comprehensive 180-plus point inspection must be successfully completed. There must be less than 80,000 miles on the odometer and it must be less than six years old to be eligible. This is how you know you are purchasing the best when you choose a Certified Honda.
Benefits of Honda Certified Pre-Owned Vehicles
Defect Parts have a $0 Deductible Warranty 
Comprehensive Warranty for 4 years/ 48,000 miles
Free Vehicle History Reports
Available special financing rates for select models
And more!
Here at Charlie's Honda, we are pleased to bring our customers a great selection of Honda Certified Inventory. Located at 448 Western Ave in Augusta, we proudly serve the Augusta, Waterville, Lewiston and Auburn areas. We welcome you to come explore our great selection of Certified Honda automobiles. You will quickly see for yourself why we have so many satisfied customers throughout the state of Maine. We look forward to serving you next! Take a look at some of the past model year vehicle that may appear in our inventory at certified Honda cars, trucks or SUVs! 
What certified pre-owned (CPO) Honda models may appear in our inventory?
2018 Honda Accord 
Trusted, dependable and safe.The 2018 Honda Accord trims levels offered:
Honda Accord LX
Honda Accord Sport
Honda Accord Sport Special Edition
Honda Accord EX
Honda Accord EX-L
Honda Accord EX-L V-6
Honda Accord EX-L Navi
Honda Accord Touring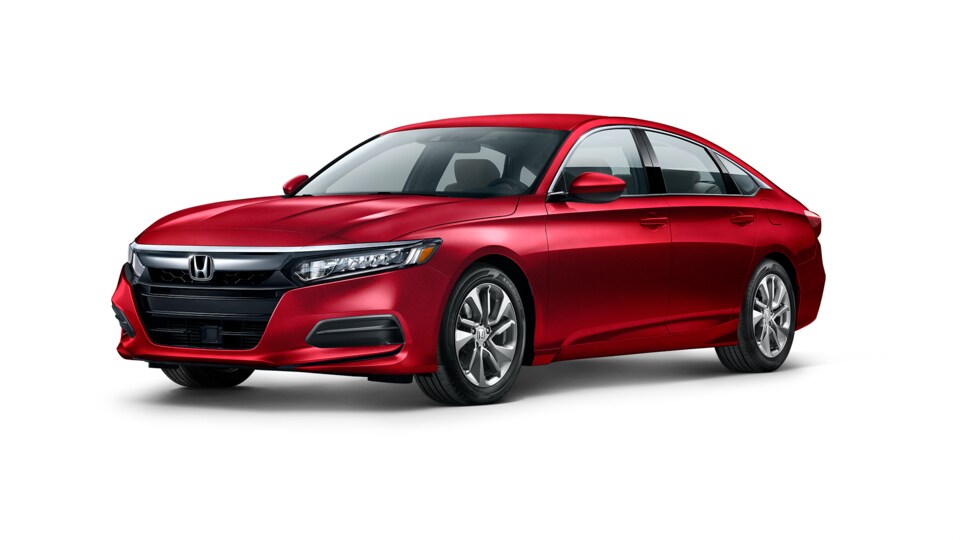 The Honda Accord EX-L Navigation is much like the Honda Accord EX-L, but this time with a navigation system built in to the hands-free link system. In addition to the radio data system and Bluetooth connection options, you can receive turn-by-turn directions without having to rely on an external GPS. Like many of our other Honda Accord models, this one combines powertrain and performance with a 1.5 liter, 4-cylinder engine providing 192 horsepower, 10.30:1 compression ratio and 192 pound-feet of torque. See if you can find a certified Accord in the inventory on this page. 
Advancements Make the Accord
When choosing the trim of your Honda Accord, you'll want to consider what you'll get when you upgrade. At the basic level, the Honda Accord LX, is still a formidable sedan with a wide array of standard-issue features such as Bluetooth connectivity, dual zone air conditioning, exterior back up camera and auto high-beam headlights.
If you consider upgrading to one of the more advanced Accord models, such as the Accord Sport you'll be able to add a few other features such as:
Eight speakers versus the LX's four
19-inch alloy wheels, larger than those of the LX
Heated Front Seats
Apple CarPlay and Android Auto
2017 Honda Accord Trim Levels Came in a Variety of Trim Levels!
In 2017 the Honda Accord trim levels that were available included the:
Honda Accord LX
Honda Accord Sport
Honda Accord Sport Special Edition
Honda Accord EX
Honda Accord EX-L
Honda Accord EX-L V-6
Honda Accord Touring
The 2017 Honda Accord began with the base level Accord LX and includes standard 16-inch alloy wheels for a stylish and sporty stance, and receives power from an 185-horsepower 2.4-liter DOHC i-Vtec four-cylinder engine with direct injection. It holds a variety of features that increase in numbers as you upgrade to the higher trim levels. Standard features for the 2017 Honda Accord LX include:
Multi-Angle Rearview Camera with Guidelines
Eco Assist
Projector-Beam Halogen Headlights with auto-On/Off
Taillights with Integrated LED Light Bars
Bluetooth HandsFreeLink with Streaming Audio
What features are available with advanced Honda Accord trim levels for this model year?
As you upgrade to the upper trim levels of the Honda Accord, drivers will experience more options for exterior appearance with 17-inch and 19-inch alloy wheels, LED Fog lights and LED Daytime Running Lights. Also select performance enhancements such as the Continuously Variable Transmission (CVT) with available Paddle Shifters for an upgraded 189-horsepower four-cylinder engine. In trims such as the Sport Special Edition, you will find interior features such as heated front seats and the enticing red stitching throughout the interior trim.
For the drivers who seek the advancements in driver assist technology, they will surely find it with the Honda Accord EX trim and beyond. Experience enhanced on-road safety with the Honda LaneWatch, with immediate alerts when you find yourself drifting out of your lane. Are you the driver who is craving more driver assistance throughout every commute? 
Upgrade to the Honda Accord Touring and receive the whole package with:
Honda Sensing Suite of Safety
Rain-Sensing Variable Intermittent Windshield Wipers
Heated outboard rear seats
Body-Colored Parking Sensors
Auto High-Beam Headlights that will illuminate your drive during the lowest hours of visibility
Look for a Certified, Pre-owned Civic

With the classic Civic, you can make the most of your travels through Mid-Coast Maine and beyond. This car is designed with the interests of the consumer in mind and boasts a performance that is not only dependable but comfortable as well. Not to mention, this high-quality driving experience is accessible for an affordable price! So if the time is near to purchase your first or next vehicle, then take this option into consideration and be sure to visit Charlie's Honda in Augusta soon.
Following the success of its previous generations, the new Honda Civic continues to earn approval from consumers and critics alike. This popularity is largely owed to its practicality as a mode of transportation, such that it comes in three variations-coupe, sedan, and hatchback-which allows drivers to choose the one most compatible with their individual lifestyle. Some other reasons to choose the Honda Civic are the following factors:
Reliable Performance
As a compact car, the new Honda Civic is easy to maneuver down tight urban streets. In fact, its frame is accentuated with aerodynamic curves, giving it flawless prowess as it moves. Combined with LED lights, which are available on select trims, it even maintains crisp visibility. In other words, these design cues are stylish and functional. Reinforced further still with a high-tech Honda Sensing™ system that utilizes plenty of camera and sensor based driver-assist features, it provides substantial support wherever you go too.
Convenient Design
In addition to optimal performance, the new Honda Civic is also made to appeal to all your wants and needs. For instance, select models come with the luxury of a leather steering wheel, heated seats for Maine winters, and other amenities. Most models even house a sophisticated multimedia audio display with connectivity for Bluetooth®, Apple CarPlay™, and Android Auto™, which means information and entertainment are readily available. Better yet, choose the hatchback, and you will have the benefit of more room for cargo! Wnat to learn even more? 
Pick the Right (Honda) Fit for You!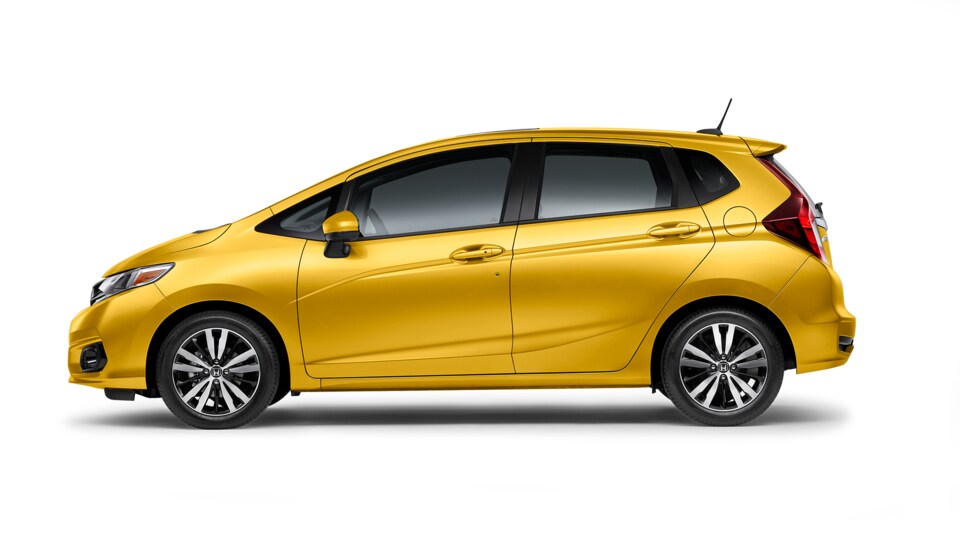 In 2018 the Honda Fit brought a lot to the tableThis is the car that combines powertrain, speed, handling and stylishness in one sleek hatchback. Choose your Honda Fit from a variety of trims including:
Honda Fit LX
Honda Fit Sport
Honda Fit EX
and the Honda Fit EX-L
Start with the Basics
The Honda Fit LX would be what you'd consider the most "basic" of the Fit styles. However, don't let that b-word dissuade you, this model still commands an impressive 130 horsepower engine, 114 pound-feet of torque and. The LX also brings in a variety of basic safety and convenience features including:
160-watt audio system with four speakersBluetooth HandsFreeLink
Multi-angle rearview camera
Lane departure warning system
Upgrade to See Even More!
If the Fit LX was exactly what you're looking for, then great! You're ready to proceed to the next step of test driving! However, if you're looking for even more safety features, convenience features or just different aesthetics, then you might want to consider upgrading to the Honda Fit Sport, Honda Fit EX or Honda Fit EX-L models. The  Fit Sport is the only version of this hatchback that comes with a front underbody spoiler, side underbody spoilers and a chrome exhaust finisher.
The Very Best for Your Buck
No matter what you crave for your new car, our inventory of Honda Fit EX and EX-Ls have exactly the right amount of style and convenience right at your fingertips! Each one has a variety of features available that you won't find in our other Fit models including:
Honda LaneWatch, which provides a better perspective of the passenger-side roadway as you change lane, broadcasted on the center navigation screen on the dashboard.
A power moonroof with a tilt feature
The Honda Smart Entry system, which allows you to lock, unlock and start the engine from a further range without putting the key in the transmitter.
Push-button ignition
And cargo-area tie-down anchors!
The 2018 Honda HR-V: a surprisingly spacious contender in the subcompact segment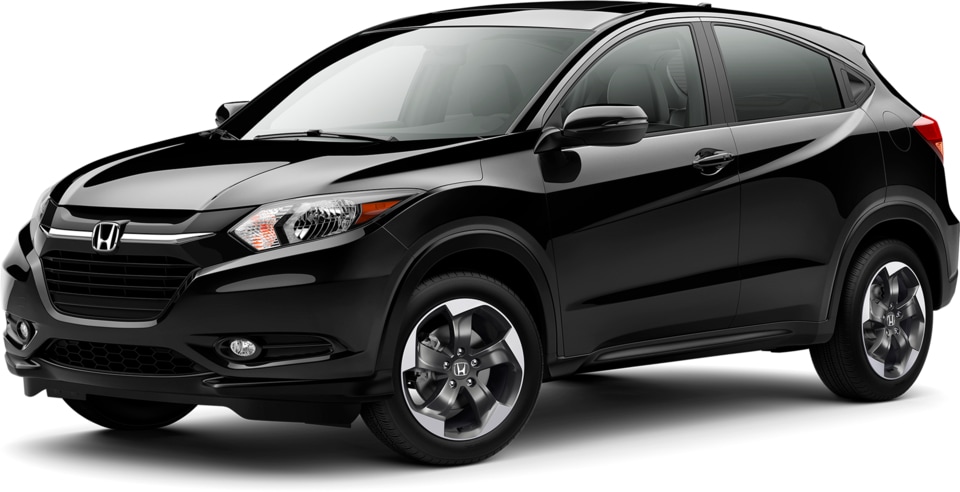 The Honda HR-V arrived on the scene during the 2016 model year, but has been popular in Augusta every since.
What powers the Honda HR-V?
As we mentioned earlier, the Honda HR-V is part of the subcompact crossover segment. It's powered by a 1.8L engine and can seat five. You can get the HR-V in 2WD, but AWD is available and definitely appreciated here in snowy Maine. The base trim officially comes as a manual, so if you like driving stick you're in luck. However, the base (and all the other trims) also come as an automatic CVT, and that's what we mostly carry. 
What features does the Honda HR-V offer?
Don't let the term subcompact fool you. The HR-V has a few tricks up its wheel wells to help it stand out in the segment. The 2018 HR-V offered Honda's Magic Seat®. The unique engineering out back allows the bottom of the back seats to flip up, so you can transport taller items (think larger house plants or bedside tables) with ease. With all seats in use on the AWD model you'll have up to 23.2 cubic feet of space. If you need the entire back you'll have 57.6 cubic feet of maximum cargo space, which is a surprising amount to work with for a car this size. If you go with the 2WD option, you'll get about an extra foot of cubic feet for both setups. For size reference, the Honda HR-V is actually about 10 inches shorter than the Honda Civic, so you can impress everyone with your parallel parking skills.
On all three Honda HR-V trim levels you'll get the following standard features:
17-inch alloy wheels
Rearview camera
Bluetooth for taking calls or streaming music
Steering wheel controls
LED brake lights
If you're looking to get the lowest monthly payments for buying or leasing a HR-V, or don't need all the bells and whistles the higher trim levels offer, the base Honda HR-V LX provides just the right number of features.
The second option is the Honda HR-V EX and we think this middle trim is a great choice for most shoppers. Highlights include:
Moonroof
Smart key with push button start (you can just leave your keys at the bottom of the bag!)
Heated front seats
Paddle shifters
The EX also offers more in the way of convenience and safety technologies. For convenience, you'll love the 7-inch touchscreen with HondaLink™. For safety, there's the Honda LaneWatch™ camera. Simply push a button and you'll be able to see who is in your blind spot on the passenger side. This is especially useful when traveling on the highway or even driving in an area with a lot of bikers.
If you want your vehicle to have a touch of refinement, the EX-L Navi trim is your best bet. Like all Honda-brand trims, the "L" stands for leather, which you'll find on the seats, steering wheel, and shift knob. You'll also get roof rails that you can add a rack onto, navigation with voice recognition, and SiriusXM radio.
-----------------------------------------------------------------------------------------------------------------------------------------------------------------
Find a Certified, Pre-owned Honda CRV in Augusta 

More and more drivers are turning to the SUV as their primary mode of transportation because they understand that its composition which combines the characteristics of both a sedan and truck is beneficial in more ways than one. Savvy shoppers know that one way to get the recent technological innovations at more affordable prices is to buy a certified Honda. To really see what this model has to offer, we suggest you drive from Waterville, Lewiston, Auburn, and surrounding areas for a test drive. That way, you can personally discover what the new Honda CR-V is all about!
A Certified CR-V Offers An Exceptional Ride Awaits for Maine Drivers

The Honda CR-V is an attractive option for numerous reasons, but the most apparent reason may be its outstanding capabilities. Built to make the most of its performance, it houses many hard-working components inside. Recent model years may offer a turbocharged engine that generates as much as 190-hp as well as a Continuously Variable Transmission that converts this energy output into smooth acceleration. Working alongside the available Real Time All-Wheel Drive system, handling is much more precise too. The result of this combination of features is an invigorating ride at a lower than new car price. 
Another reason that a certified Honda CR-V appeals to modern drivers is its first-class style which merges form and function as one. Its structure is defined by a composed stance and a curvaceous body that is not only visually charming but improves its stability and aerodynamic quality. This balanced aesthetic is emulated inside. The cabin is cozy thanks to plush upholstery. The 60/40 Split Rear Fold-Flat Seating will also allow you to accommodate additional cargo. Certain trims even come with an advanced Display Audio Touch-Screen that will connect you not just to applications for entertainment but for vehicle and travel information as well. In other words, it is much easier to stay connected on every journey. Browse our inventory to see if we have a certified CRV that meets your needs!
Visit Charlie's Honda - A Trusted Honda Dealer in Augusta, Maine
There are more than enough ways that the new Honda Civic can make commuting in Augusta, Maine, an enjoyable experience. So if you want to own an exquisite model, then this is your chance. Our selection of certified Accords, CRVs, Civics and more changes frequently. So check back often or contact our Honda dealership in Augusta today!