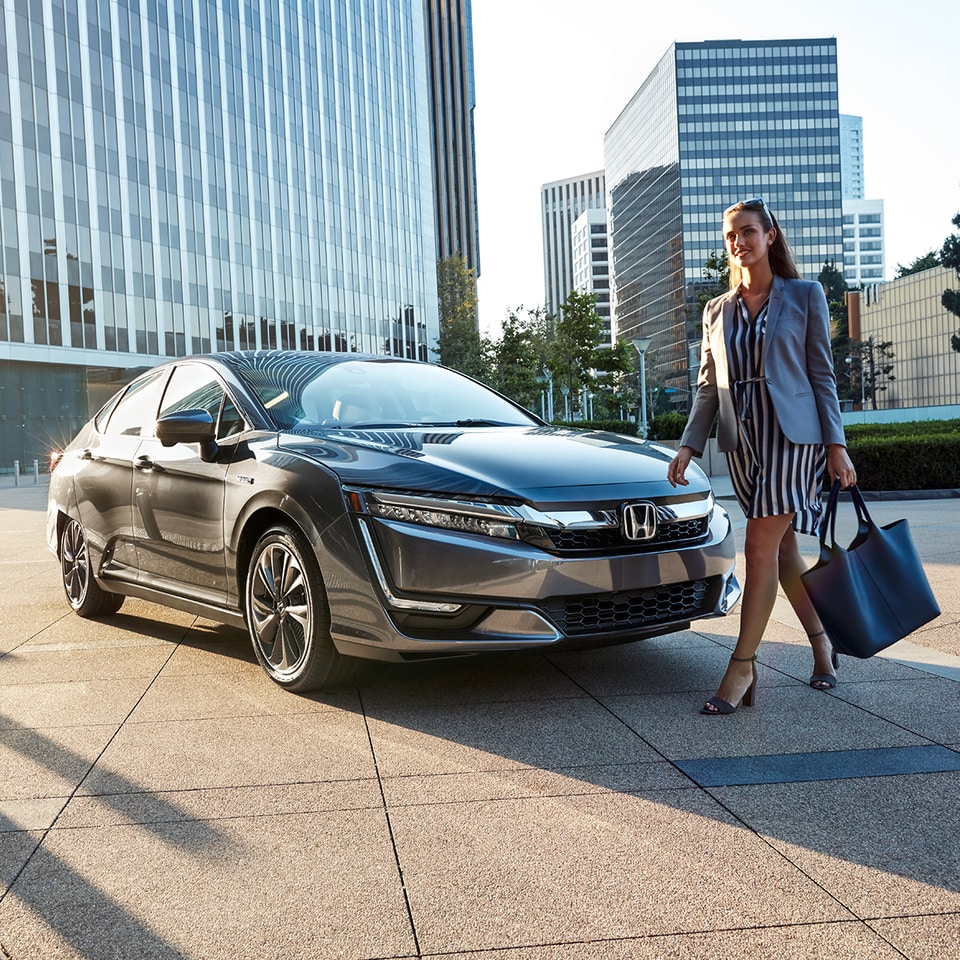 Sales Hours
Monday

8:00am - 8:00pm

Tuesday

8:00am - 8:00pm

Wednesday

8:00am - 8:00pm

Thursday

8:00am - 8:00pm

Friday

8:00am - 8:00pm

Saturday

8:00am - 6:00pm

Sunday

Closed
Auto Leasing vs. Buying Guide
Determine Which Approach is Best for You
So, you've been thinking of getting behind the wheel of a new Honda sedan, SUV, van, or pickup truck. You may even be at the point where you're considering trim levels of a specific model, or the features you want to be included. This is the ideal time to also be thinking about how you plan on paying for your vehicle.
Fortunately, the financing team here at Charlie's Honda in Augusta ME has gathered together the pros and cons associated with both buying and leasing your Honda. Our goal is to make sure that our Waterville ME and  Lewiston ME know which financing method works best for their individual situation so that they can make an informed decision.
Benefits of Buying Your Honda:
You don't have to worry about mileage restrictions, or excess wear fees
You own the vehicle, so you can customize it to your desires
Once your payments are done, you own your Honda outright
You decide when it's time to sell or trade in your vehicle
Drawbacks of Buying Your Honda:
You're generally required to put more money down on the vehicle
Your monthly payments are going to be higher, since you're financing the vehicle's full cost
Once the warranties expire, you're responsible for all maintenance and repair costs,/li>
You face the possibility of finding yourself upside down on the loan, due to depreciation
Benefits of Leasing Your Honda:
Smaller down payment
Lower monthly payments, since you're only paying for a portion of the car's full value
Repairs are typically covered by the car's warranty, since lease terms are usually the same length, or shorter than, most basic new car warranty plans
You're always driving a recent-model car loaded with the latest technologies
Drawbacks of Leasing Your Honda:
You have to adhere to specific mileage limits, and may face a steep excess mileage fee at the end of your lease
Then there are potential excess wear fees, which means you'll want to keep the vehicle in nearly original condition for the entire time you're leasing it
You may be required to purchase GAP insurance to protect the leasing company in the event of a stolen or totaled vehicle
You have no equity in the vehicle when your payments are done, and need to start the financing process all over again with your next vehicle
Where can I learn more about buying or leasing a Honda near me? At Charlie's Honda!
As you can see, this is a decision you can't take lightly. If you need more advice about whether buying or leasing is the right decision for you, contact us and speak with one of the experts in our Finance Center. You can also apply for auto financing online with our secure application form now. Whatever your needs are, we're happy to help our Auburn ME and Camden ME customers!