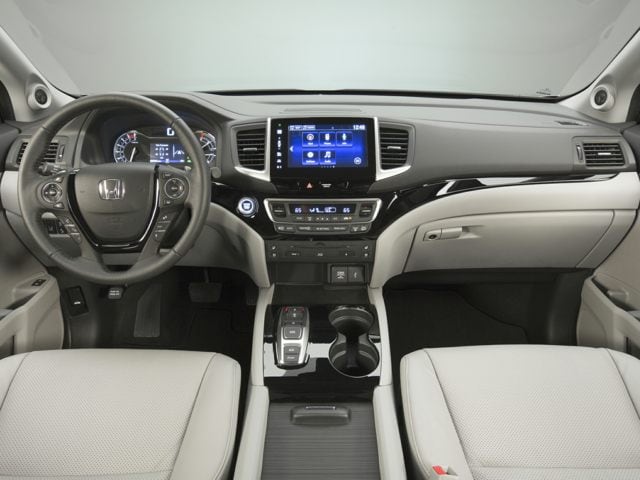 Learn All About Your Honda Vehicle's Tech Capabilities with the Honda Tech Tutor
New Honda vehicles offer more and more exciting technology as the years go by, so it can be easy to lose track of what your vehicle can do and how to take advantage of all the various bells and whistles. Luckily, the Honda Tech Tutor is available for Augusta, ME drivers who want to get better acquainted with the Honda lineup's advanced technology options.
Here you will find a list of Honda models and a walkthrough for each vehicle's available technology features. Looking to get to know your car a little better? Can't quite figure out how to pair your phone with Bluetooth? Simply choose the type of car you drive and its trim level to pull up an easy tutorial for each specific feature.
What Sorts of Honda Technology Features are Demonstrated?
You can find a how-to for everything from how to operate your windshield wipers in your 2018 Honda CR-V to how to use the Adaptive Cruise Control system in your 2018 Honda Accord. Each segment of the Honda Tech Tutor offers a written description of each technology feature as well as a video tutorial to help you better understand your vehicle and use its tech more effectively.
Get to Know Your Honda Vehicle
With these handy resources at your fingertips, you can demystify your car's tech features and get the most out of every moment you spend behind the wheel in the Waterville, ME and Lewiston, ME areas. Of course, if you have a question about your vehicle, you're always welcome to drop by our Honda dealership. One of our experts will happily work with you to help you and answer questions.
We encourage Auburn, ME and Camden, ME to take a few moments to explore the Honda Tech Tutor even if everything about your vehicle seems clear. You might learn something new about your Honda model! If you need to speak to a member of our team, feel free to get in touch with us.