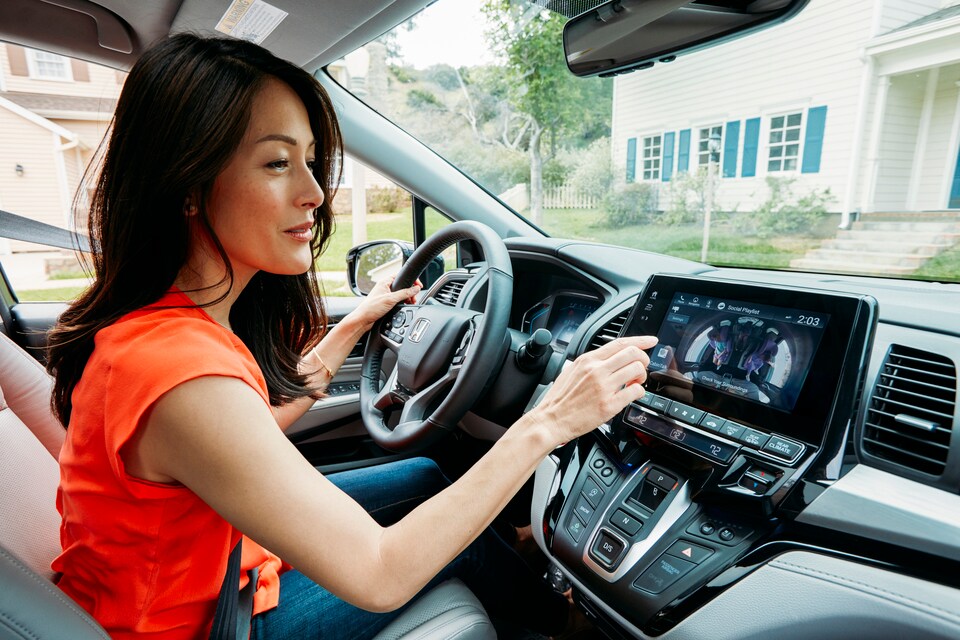 Shop with Clarity and Confidence for Your Next Car, Here at Charlie's Honda in Augusta!
The process of buying or leasing a new car can be tricky, from down payments to monthly payments, annual percentage rate (APR), trade-in and other terms to understand along the way. Some of you might be familiar with these terms, but others might have one, if not several, questions regarding the shopping or service processes. Fortunately for you, we here at Charlie's Honda are here to clarify any confusion and by answering the questions which are asked of us most frequently and define some terminology that might be confusing. 
Take a look at our frequently asked questions to see if we have the answers you seek; if not, be sure to drop us a line and inquire using our online form. Our family-run Honda dealership is located here in Augusta and we are proudly serving Waterville as well!
Sales Hours
Monday

8:00am - 8:00pm

Tuesday

8:00am - 8:00pm

Wednesday

8:00am - 8:00pm

Thursday

8:00am - 8:00pm

Friday

8:00am - 8:00pm

Saturday

8:00am - 6:00pm

Sunday

Closed
Come Be a Part of Our Family!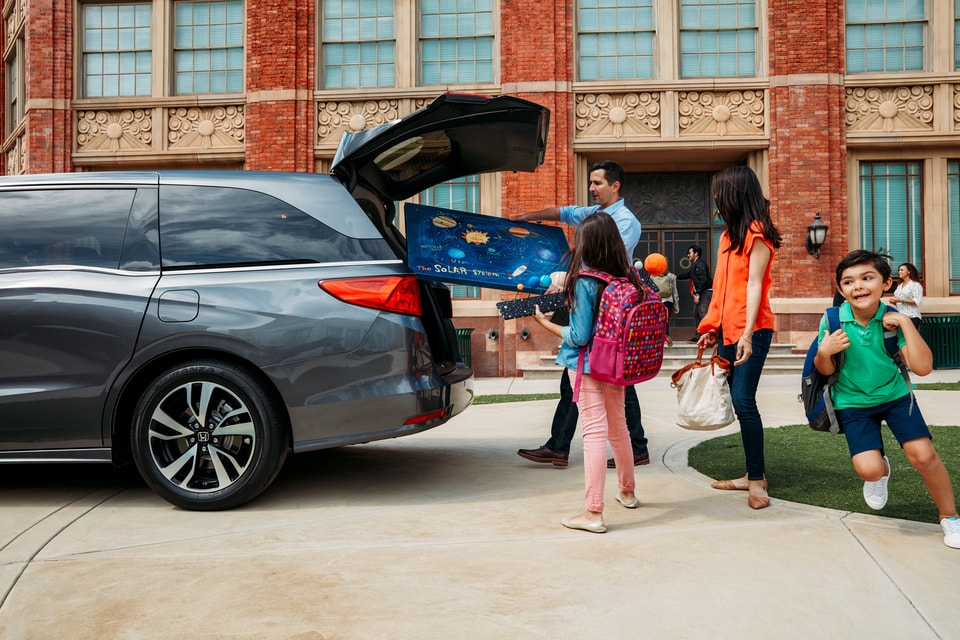 Our family-run dealership has provided all sorts of new and pre-owned Honda models to Maine for generations now. Whether you live in our nearby capital of Augusta or out in Auburn or Camden, we want you to come in and find a new Honda model or pre-owned car that fits all of your needs. When you first walk in to our showroom, you will be treated to a shopping experience from one of our professional and friendly sales representatives. These knowledgeable professionals take the time to get to know you as a person, so they can find you a car to match your needs and tastes, whether it is a Honda sedan, Honda SUV, Honda pickup truck, or a pre-owned car. However, the same great service does not stop at our showroom, it continues all throughout our dealership into our financing department and on-site service center. No matter where you go in our dealership, you will find nothing but courteous and knowledgeable representatives who are here to help guide you towards your next new or used car and answer any questions you might have along the way!
We understand you have many questions about our new and used Honda models, financing, leasing, service, and maintenance; the good news is, you are not alone. Our friendly and reliable team is here to answer your questions in a concise manner, so take a look at our frequently asked questions and see if you can find the answers you seek! When you are completely satisfied, and ready to get started with your shopping experience, come see us here at Charlie's Honda and test drive a new Honda model or pre-owned car at our Honda dealership in Augusta, ME. 
What is the most efficient Honda car available in Maine?
As we begin take the turn into the next decade more drivers than ever in Augusta ME are putting gas mileage at the top of their list of most important features. There's an implicit satisfaction that comes with saving money at the pump at one of the best ways to do that is behind the wheel of a Honda hybrid vehicle.
Which Honda Models are Hybrid?
Honda has committed itself to develop the best hybrid models on the road today. Their offerings begin with the Honda Insight, a compact hybrid sedan that excels in both its fuel economy while having satisfying performance. On top of that, the manufacturer has reconfigured one of its most prominent models, the Honda Accord into a hybrid. However, the Honda Clarity which is a plug-in hybrid with a gas engine comes in three different model types and gets the best mileage of them all.
Which Honda Model is Right for Me?
Obviously, this is a loaded question and one that is entirely relative. The Honda Insight is perfect for drivers that need a spacious trunk and a practical design. The Honda Insight gets 151 horsepower and 197 pound-feet of torque and features a fuel economy of 55 mpg in the city and 49 mpg on the highway.
For experienced Honda drivers looking to keep with something familiar, the Honda Accord hybrid is an excellent choice. It's a mid-size sedan that offers more interior space alongside an increased power output of 212 horsepower with a fuel economy of 48 mpg in the city and 48 mpg on the highway.
Meanwhile the Honda Clarity offers Waterville ME and Lewiston ME the height of hybrid capability. The numbers differ based on each model, so here's a quick breakdown. This vehicle offers :
212 horsepower
232 pound-feet of torque
electric-only range of 48 miles
42 mpg combined
No matter which Honda hybrid model you choose, Auburn ME and Camden ME can rest assured knowing that they will get the most efficient vehicle in Maine.
What is Honda Sensing®?
Safety technology has come a long way in recent years, and Honda has taken full advantage of that development with their own Honda Sensing® technology. The features including in Honda Sensing® are:
Collision Mitigation Braking System - Automatically applies brake pressure when an unavoidable collision is detected
Road Departure Mitigation System - Adjusts steering and braking if you cross lane markings without a turn signal
Adaptive Cruise Control - Maintains a set distance behind detected vehicles, even when they slow down
Lane Keeping Assist System - Adjust steering to keep you centered in your lane
Traffic Sign Recognition - Notifies you of posted speed limits using a forward-facing camera
Which Honda Models Use Honda Sensing?
Nearly every Honda model takes advantage of this new technology somewhere in their trim level offering.
Honda Sensing comes standard on all trim levels for the:
2021 Accord
2021 Civic Sedan & Hatchback
2021 Clarity Fuel Cell & Plug-in
2021 CR-V
2021 Insight Hybrid
2021 Passport
2021 Pilot
2021 Ridgeline
2022 Odyssey
On the:
2021 HR-V Comes standard on EX trim and above
2020 Fit standar on EX and EX-L trims
How Do I Turn in My Honda Lease?
Returning your Honda lease is a simple and easy process for all our customers in the Waterville, ME area.  The easy answer is that you should make an appointment for your lease end inspection with SGS and turn your Honda vehicle into a Honda dealership like Charlie's Honda, located at 448 Western Avenue in Augusta, ME.
If you are set on turning in your Honda car, truck, SUV, or minivan, you should make an appointment with SGS for your inspection two months before your lease turn-in date.  Lewiston, ME customers will need to stay with the automobile during the inspection process.  Before the inspection, you should make sure the vehicle is cleaned and personal items, like car seats, are removed before the inspection is done.  Once the inspection has been completed, you will receive a report with any repairs needed before you return your Honda lease.  The report will also let you know what the cost will be to you if you choose not to do the work recommended.  You should contact the Honda Lease Maturity Center before doing any repairs.  Many Honda lease agreements include an Excessive Wear-and-Use or Damage Waiver of $500, sure to make our Auburn, ME customers happy.
Our Camden, ME customers should also know that they have a couple lease-end options at the end of their agreement.  They can turn in their Honda automobile at our dealership, but that isn't the only choice.  Honda is constantly upgrading their lineup with the latest convenience, luxury, and safety features and that might be interesting to many of our customers.  Drivers have the option of leasing another Honda car, truck, SUV, or minivan at the end of their current lease agreement and get rewarded with some Honda loyalty benefits, like a waived turn-in fee and an additional damage waiver.
Contact Our Finance Team
The finance professionals at Charlie's Honda, in Augusta, ME, are the experts of the leasing process.  If you are interested in streamlining and making your next Honda lease a simple process, give them a call today and start the process of getting behind the wheel of your next Honda.
Does Charlie's Honda offer used cars from makers other than Honda?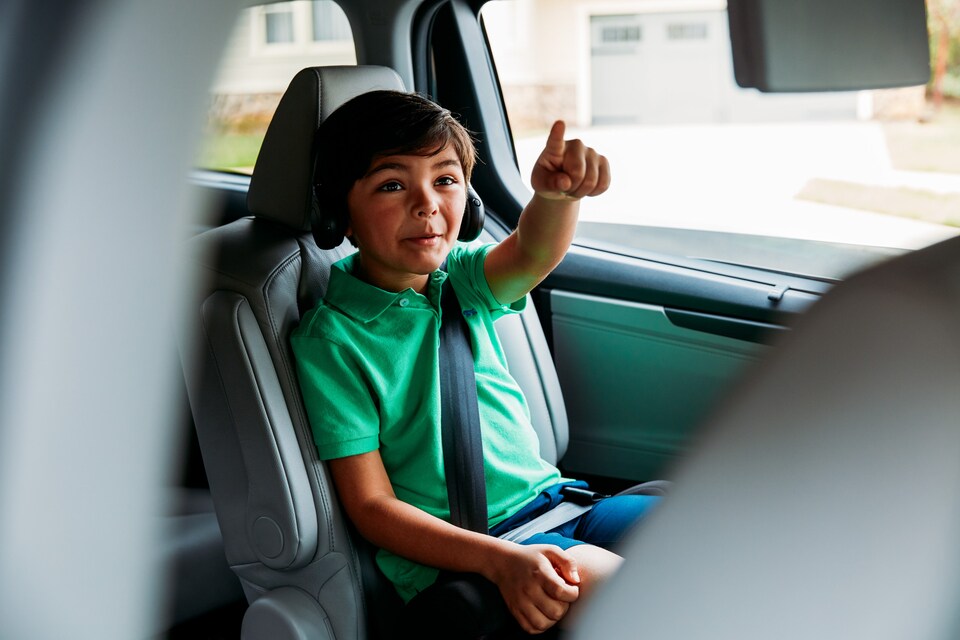 Yes! Charlie's Hondaoffers a large inventory of hundreds of used cars, trucks, SUVs, and minivans from some of the most popular brands in the world, including Toyota, Subaru, Chevrolet, Jeep, Nissan, and GMC.  Our dealership prides itself in providing a large selection of used vehicles that appeal to almost every type of driver.  Are you in the market for a performance-oriented sedan?  Do you need a pre-owned truck for all your towing needs in Waterville, ME?  You will be able to find what you are looking for on our used lot from a variety of different makes.
Customers from Lewiston, ME who need to work in the stricter confines of a tighter budget will love our bargain inventory.  Drivers will be able to find a pre-owned car, truck, SUV, or minivan for almost every budget at our dealership.  Whether you are looking for a used car for your use as a daily commuter in the Auburn, ME area or you are looking for a second automobile for the family, you should be able to find something that fits your needs and your brand preference.
We also have a selection of featured used specials that are sure to intrigue many of our Camden, ME customers.  These used automobile specials are pre-owned vehicles that have been hand-picked by our management as a great value.  These are premium options that are sure to garner a lot of interest by those drivers looking to get the most bang out of their buck.
Charlie's Honda, in Augusta, ME, has a pre-owned that is constantly changing, but one thing that doesn't change is that there is always a copious number of used cars, trucks, SUVs, and minivans from a vast array of brands.  Come to our dealership, or call a sales consultant, and set up a time to come down and explore our used vehicles.
What's the Difference Between a Used Car and a Certified Pre-Owned Car?
The main difference between a Certified Pre-Owned (CPO) Honda and a used car without the CPO label is that the CPO Honda comes with certain benefits and perks that a regular used vehicle doesn't. While every manyfacturer has its own requirements for a certified pre-owned vehicle, Honda's are especially robust. Here are some of the factors that offer Honda certified pre-owned vehicles an edge over used cars.

 Age: Any certified pre-owned Honda car, truck, SUV, or minivan at Charlie's Honda must be less than six model years old to be considered for the CPO program. A used automobile can be of any age. 
Inspection: A CPO Honda must pass a rigorous 182-point inspection process by a factory-trained, Honda-certified technician.  This technician goes through the Honda vehicle's system and components to make sure that everything lives up to the unwavering standards of the Honda CPO program.  This inspection covers everything from the air filter to the engine. 
Warranty: Each CPO Honda comes with a seven-year/100,000-mile Powertrain Honda-backed Limited Warranty.  Also, depending on the year and mileage of the Honda vehicle, customers could also receive a 12-month/12,000-mile New Vehicle Limited Warranty or up to a four-year/48,000-mile New Vehicle Limited Warranty.  
Roadside assistance: Drivers who buy a CPO Honda will also get the benefit of 24-hour Roadside Assistance.
Is there a downside to buying a CPO vehicle rather than a typical used car? You will typically pay more on a similar make and model of a CPO vehicle. So you may be able to find a significantly cheaper used car than certified used car. Each driver needs to weigh the benefits of lower cost upfront versus the security of a robust inspection and warranty. 
Sales Hours
Monday

8:00am - 8:00pm

Tuesday

8:00am - 8:00pm

Wednesday

8:00am - 8:00pm

Thursday

8:00am - 8:00pm

Friday

8:00am - 8:00pm

Saturday

8:00am - 6:00pm

Sunday

Closed